The project represents a technical challenge as the parametric facade pattern and the fluidic surfaces require high-density meshes to represent the shape smoothly, while the metaverse platforms allow a limited amount of 200k mesh triangles per 3D scene.
and as a result, the whole project is done under 140k mesh triangles and the final file size was under 5MB.
Metaxibit

is now hosting its firs Metaverse Digital art event

An art exhibition hosting work of many inspiring artists,
Taking place at the FOUNDRY gallery, Downtown Dubai 
with a virtual version of the exhibition taking place at Metaxibit exhibition in the metaverse / powered by Arhead.io
Artworks will be changing every 2 weeks, stay tuned and check the space regularly.
Sections & Exploded Views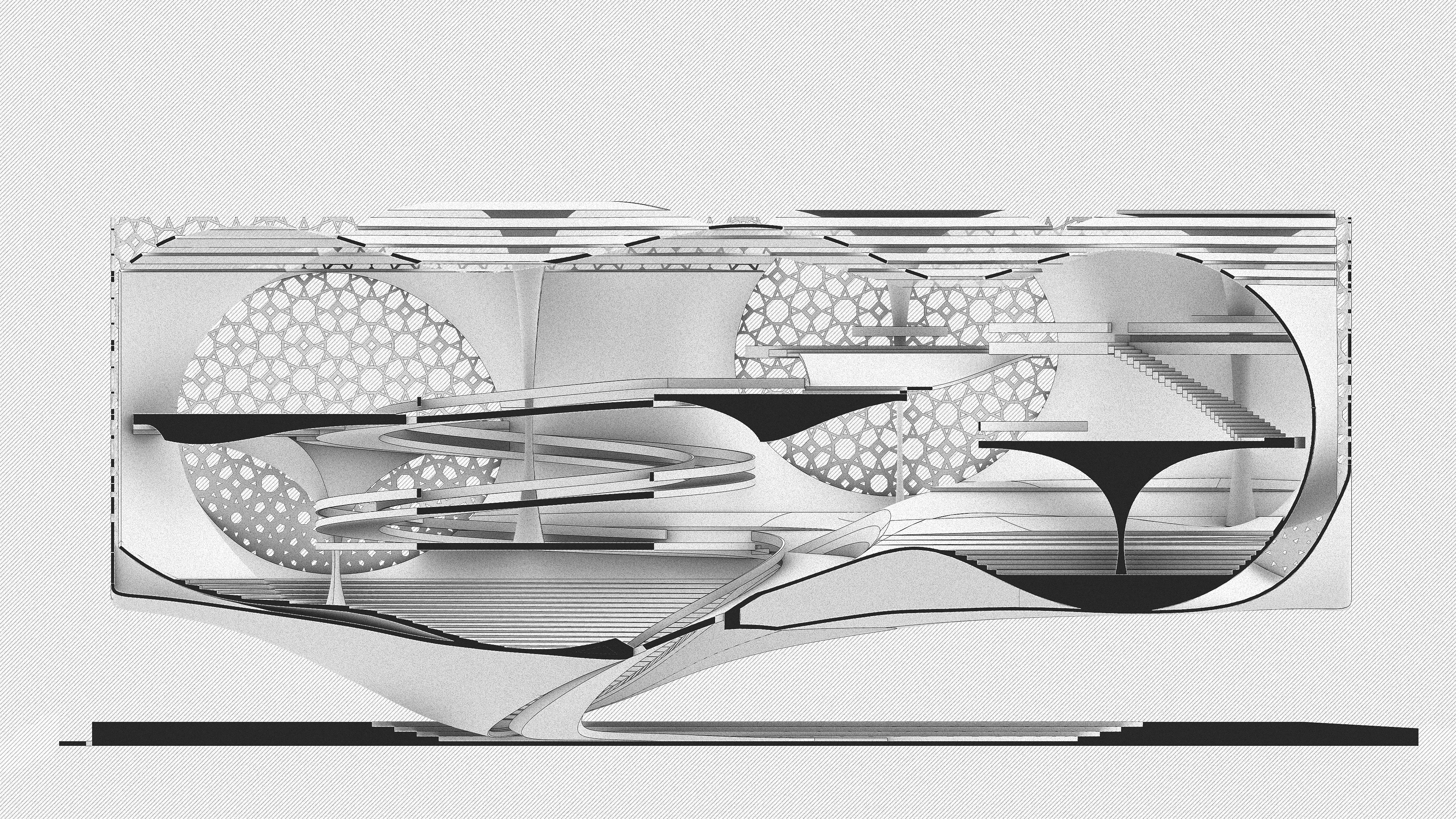 A 3D printed model of the project is being displayed at Foundrydowntown, Dubai alongside Arhead.io metaverse digital scene display , During "Spirit Of Fluidity" exhibition, aiming to provide a phygital experience for visitors, bridging the gap between the digital and physical world.